Member of Technical Staff, Data Platform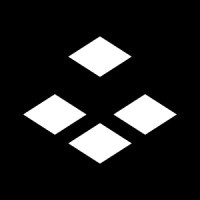 Anchorage Digital
IT
Portugal
Posted on Tuesday, October 3, 2023
At Anchorage Digital, we are building the world's most advanced digital asset platform for institutions to participate in crypto.
Founded in 2017, Anchorage Digital is a regulated crypto platform that provides institutions with integrated financial services and infrastructure solutions. With the first federally chartered crypto bank in the US, Anchorage Digital offers institutions an unparalleled combination of secure custody, regulatory compliance, product breadth, and client service. We're looking to diversify our team with people who are humble, creative, and eager to learn.
We are a remote friendly, global team, but provide the option of working in-office in New York City, Sioux Falls, Porto, Lisbon, and Singapore. For our colleagues not located near our beautiful offices, we encourage and sponsor quarterly in-person collaboration days to work together and further deepen our Village.
The mission of the Data Platform team is to streamline operations for internal teams that need to secure access to sensitive client data. Providing simple, timely and quality data access solutions to Data Science, Risk, Brokerage, Compliance, Legal, Customer Support and Sales Operations will positively impact business outcomes. These teams run more effectively with OLAP capabilities which they can analyze and model through self-service tooling whenever possible. Cleanliness and security are also critical with Anchorage Digital containing customer PII and financial data.
Technical Skills:
Drive projects that expand availability to data sets that impact business outcomes.
Build secure data pipelines to ETL operational data into data warehouses and enable teams to leverage the data.
Create infrastructure and tooling to deliver flexible data sets that the business depends upon.
Build & manage infrastructure and access to data.
Complexity and Impact of Work:
Lead the architecture and implementation of batch and real-time data pipelines.
Deliver business-critical projects.
Organizational Knowledge:
Collaborate with engineers and security developers to consider data pipelines during the design of operational systems.
You may be a fit for this role if you have:
You have experience processing a variety of data sources: SQL, PubSub, API-based, Event-sourced state, among others.
Expertise in translating business use cases into data models to support analysis.
A passion for building flexible data sets that enable current and future use cases.
Knowledge of cloud-based infrastructure and data services (GCP, AWS, Azure, et al) and data tooling.
A proven track record of delivering results that impact the business.
The ability to move quickly and pivot as business needs and conditions change.
Although not a requirement, bonus points if:
When you learned that starfish can regrow severed limbs, you thought can my star schema be as resilient?
You have experience implementing Data Governance policies.
About Anchorage Digital: Who we are
The Anchorage Village, what we call our team, brings together the brightest minds from platform security, financial services, and distributed ledger technology to provide the building blocks that empower institutions to safely participate in the evolving digital asset ecosystem. As a diverse team of more than 300 members, we are united in one common goal: building the future of finance by providing the foundation upon which value moves safely in the new global economy.
Anchorage Digital is committed to being a welcoming and inclusive workplace for everyone, and we are intentional about making sure people feel respected, supported, and connected at work—regardless of who you are or where you come from. We value and celebrate our differences and we believe being open about who we are allows us to do the best work of our lives.
Anchorage Digital is an Equal Opportunity Employer. We are committed to equal employment opportunity regardless of race, color, ancestry, religion, sex, national origin, sexual orientation, age, citizenship, marital status, disability, gender identity or veteran status. Anchorage Digital considers qualified applicants regardless of criminal histories, consistent with other legal requirements. "Anchorage Digital" refers to services that are offered either through Anchorage Hold, LLC, a Delaware limited liability company and registered Money Services Business, Anchorage Digital Bank National Association, an OCC-chartered national trust bank, or Anchorage Lending CA, LLC a finance lender licensed by the California Department of Financial Protection and Innovation, License No. 60DBO-11976
,
or Anchorage Digital Singapore Pte Ltd, a Singapore private limited company, all wholly-owned subsidiaries of Anchor Labs, Inc., a Delaware corporation.
Protecting your privacy rights is important to Anchorage Digital, and we work to maintain the trust and confidence of our clients when handling personal or financial information. Please see our
privacy policy notices here.