Director of Design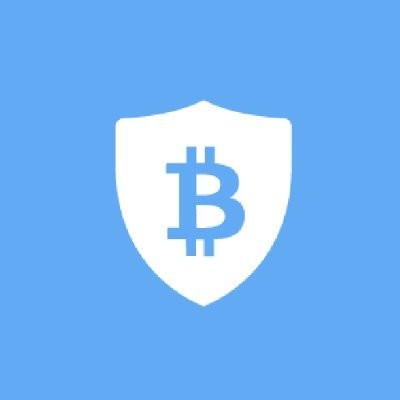 BitGo
Design
Palo Alto, CA, USA
Posted on Wednesday, April 6, 2022
BitGo is the leader in digital asset financial services, providing institutional investors with liquidity, custody, and security solutions. Founded in 2013, BitGo pioneered the multi-signature wallet and is the first digital asset company to focus exclusively on serving institutional clients. Active in both centralized and decentralized finance, BitGo offers market leading trading, lending, and borrowing services through its prime brokerage services and acts as the custodian for WBTC, the leading global stablecoin for Bitcoin. In 2020, BitGo launched BitGo Portfolio and Tax, providing clients with a full-stack solution for digital assets. In 2018, it launched BitGo Trust Company, the first qualified custodian purpose-built for storing digital assets. BitGo processes approximately 20% of all global Bitcoin transactions, and supports over 600 coins and tokens. BitGo provides the security and operational backbone for more than 1500 institutional clients in 50 countries, including many regulated entities and the world's top cryptocurrency exchanges and platforms. BitGo is backed by Goldman Sachs, Craft Ventures, Digital Currency Group, DRW, Galaxy Digital Ventures, Redpoint Ventures, and Valor Equity Partners.
The Role
The BitGo Design Team is responsible for the user experience of using our software. We're committed to creating a tight-knit team environment that fosters trust, integrity, empathy, and growth. We work together in realizing a shared product vision, and regularly give feedback and critique to each other. Product design at BitGo is a varied experience. On a given day, we might be: leading a design sprint for your product team; designing a micro-interaction to make a complex analytical task feel simple; and/or advocating for UX consistency by creating flexible, reusable UI components.
Responsibilities
Work closely with engineers and product managers to define both the long-term strategy and the short-term tactics for our products

Lead team of designers in creating high quality, delightful experiences for BitGo customers

Manage, coach, and grow the careers of Product Designers on your team

Provide hands-on design direction and lead your team to produce outstanding work

Negotiate relationships with marketing, engineering, and product management counterparts to provide a friendly and collaborative environment for your team to do its best work

Contribute to the improvement and operations of the design team, sometimes outside your main focus area

Actively participate in design reviews both seeking and giving meaningful and supportive feedback
Skills & Experience
Have 8+ years relevant design experience within a high-tech, product-driven company

Demonstrated experience leading teams of high-performing designers

Experience working with globally distributed teams

A focus not just on the quality of output but also the health and happiness of team members and the product design organization as a whole

A proactive attitude of seeking out opportunities to fix and improve things wherever you go, even if they are not within your direct remit

Ability to help translate business needs from other departments into actionable plans for your team

Are passionate about BitGo's mission, are dedicated to a user-first mindset, and have experience working with data and insights
Why Join BitGo?
Disrupting an industry takes vision, innovation, passion, technical chops, drive to deliver, collaboration, and execution. Join a team of great people who strive for excellence and personify our corporate values of ownership, craftsmanship, and open communication. We are looking for new colleagues who bring innovative ways of thinking and problem solving, and who want risks to be part of the team that changes the world's financial markets.
Here are some of the benefits of working at BitGo:
Competitive base salary, bonus and stock options

100% company paid health insurance for employee, partner and dependents

Up to 5% 401k company match

Paid parental leave, Paid vacation

Free commuter/parking pass; 5 min from Caltrain

Free custom lunches, dinners and snacks

Computer equipment and workplace furniture to suit your needs

Great colleagues and inspiring startup environment

Benefits may vary based on location
Cryptocurrencies are the most disruptive change the financial services industry has seen in years. Join us and you'll be able to look back and say you were part of the team that transformed investing.
Pay Transparency Notice: Depending upon your leveling and location, the compensation for this role averages between $170,000 - $195,000 USD base salary. Equity, an annual performance bonus and the benefits outlined below are also a part of this role's package.