Senior Salesforce Business Analyst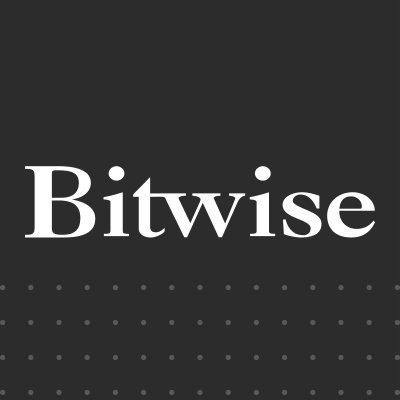 Bitwise
Job Functions:
Software Engineering
Employment Types:
Full-time
Compensation:
USD per year
It's not very often that a new asset class is born. But that's exactly what we're witnessing today with the rise of crypto.
Over just the last four years, crypto has evolved from an embryonic $50B market to a young-but-growing $2T market today. At Bitwise, we think it's just getting started. In fact, we believe crypto has reached a turning point, and is headed north of $10T over the next few years. Along the way, we expect there to be risks, pitfalls, and uncertainty — much like there was during the rise of the Web, of cloud computing, and of apps. But we also expect there will be great opportunities, and millions of people wanting to participate in the potential upside.
Our goal at Bitwise is to help busy mainstream investors understand and access the opportunities emerging in the cryptocurrency asset class. We want all those who so desire to be able to come along for the ride in a secure and simple manner, and to be able to benefit from the role crypto exposure can play in pursuing their investment objectives.
Today is an exciting moment for Bitwise as a firm. We manage over $1B and are growing quickly, with the world's first and largest crypto index fund (ticker: BITW), the first and largest crypto equities ETF (ticker: BITQ), the first and largest DeFi index fund, and many other innovative crypto products. We focus on serving investment professionals — financial advisors, family offices, hedge funds, endowments, foundations, and others — the people entrusted to look after the capital and savings of individuals and institutions across the country. We provide education, partnership, and professionally managed investment products tailored to this group's needs, to help them build their view, pick their strategy, and get their exposure.
Currently, Bitwise is a close-knit team of 60+ professionals. Our backgrounds combine technology expertise with decades of experience in asset management and indexing, coming from firms including BlackRock, Wealthfront, J.P. Morgan, IndexIQ, ETF.com, Blackstone, Meta, and Google, as well as the U.S. Attorney's Office. We're backed by some of the most accomplished investors in venture capital and veterans of the financial services world. We love working together, we love what we do, and we're excited about what's ahead.
In this position you will report to the Chief Distribution Officer and have important responsibilities across data management, reporting and analytics, process improvement, application support, project management, and vendor selection. There will be a lot to learn, a huge impact to be had, and some lifelong relationships to be built along the way.
What You Will Do
- Manage all aspects of Salesforce as the platform owner.
- Ensure accuracy and availability of industry data within Salesforce by evaluating data sources and managing data uploads and integrations.
- Develop and maintain a process to handle data entry errors such as duplicates.
- Support the Chief Distribution Officer in creating reports related to activity, opportunity growth, pipeline movement, and asset wins necessary for leading the sales team.
- Conduct analysis around the impact of specific sales campaigns and leverage events such as key conferences.
- Configure Salesforce to be easy to use and actionable for the sales processes of each distribution channel.
- Collaborate with stakeholders in sales and marketing to determine how sales and marketing activity is recorded in Salesforce.
- Develop and maintain a process to assign and route incoming leads to appropriate sales reps.
- Support Salesforce users by troubleshooting application issues.
- Train new and existing Salesforce users on how to best utilize the application.
- Maintain an ongoing list of identified gaps between business needs and our Salesforce application.
- Hold weekly and ad hoc meetings with our Salesforce agency to prioritize and build features that require Salesforce development resources.
- Research and select third-party software vendors as needed.

Who You Are
- You have a bachelor's degree or higher.
- You have 7+ years of experience in a similar role owning Salesforce at an asset management firm.
- You have exceptional time management, organizational, and multitasking abilities.
- You have strong verbal, written, and presentation skills.
- Your style is like ours: high-energy, positive, caring, deliberate, self-aware, curious, and open-minded. You're inclined to take ownership to get the best outcome but happy to transfer or share ownership with others. You're proactive in pursuing what you want, you take pride in your ability to communicate and connect with others, and you're always looking to improve.
- You have willingness and enthusiasm to learn new topics and be dynamic in a rapidly evolving company and space. And you're excited to work in crypto.

What We Offer
- Equity compensation as a component of all offers
- Health insurance, including dental and vision plans
- Health & dependent care Flexible Spending Account
- Company-funded 401(k) plan, no matching required
- Unlimited PTO
- 10 paid company-wide holidays
- Pending COVID, office spaces in San Francisco and New York
- Meals and snacks provided in office
- Paid company cell phone or monthly stipend
- Bitwise "Buddy" Program (30 day new-hire success program)
- Annual birthday and anniversary gifts
- Company-wide events

Bitwise is an equal opportunity employer. We are committed to building a team of people with a variety of backgrounds, perspectives, and skills. It is the policy of Bitwise to ensure equal opportunity. All candidates are considered without regard to  race, color, religion, national origin, age, sex, sexual orientation, gender identity, marital status, ancestry, physical or mental disability, veteran status, or any other legally protected characteristics.