Assistant Controller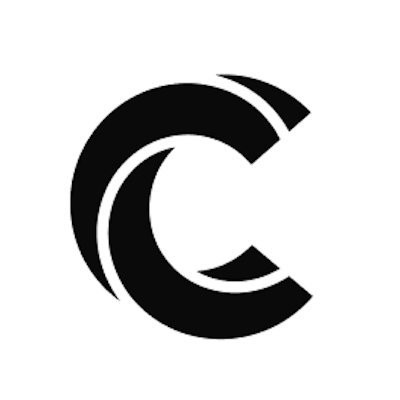 CoinList
Accounting & Finance
San Francisco, CA, USA · New York, NY, USA · Remote
Posted on Saturday, August 19, 2023
At CoinList, our mission is to accelerate the advancement of blockchain technology by finding the best emerging blockchain projects and helping them succeed. We build the platform where the world's best crypto projects build their communities and early adopters can invest in and trade top-tier digital assets. Since our founding, CoinList has become the global leader in new token issuance, helping blue chip projects like Solana, Filecoin, Celo, Dapper Labs, and others raise over $1.1 Billion and connect them with hundreds of thousands of new token holders. And we now support the full lifecycle of crypto investment, from token sales through token distribution, trading, lending, and crypto-specific services such as staking and access to decentralized-finance opportunities. CoinList users trade and store Bitcoin, Ether, and many other popular crypto assets through CoinList.co, CoinList Pro (our full-service exchange), and our mobile apps, while also getting exclusive access to the best new tokens before they list on other exchanges.

Unlike other centralized crypto finance platforms, we're not here to just build a bank or a brokerage. We're building the platform for people who are passionate about moving crypto forward, and we're just getting started. Come join us and help propel the future of crypto!

Who you are:
You're a numbers expert. You've been an auditor within the financial service industry or you've worked as an accountant at fintech startups. You're a master with spreadsheets and like building models.
You're plugged into cryptocurrency markets.You are familiar with cryptocurrency or have interest in the ecosystem and follow recent developments closely.
You're a people person. You have managed a team in the past as you'll help design processes and systems to ensure the finance team can scale and succeed.
You're an operator and execution specialist. You are ready to get your hands dirty. You'll hit deadlines and deliverables. You'll execute when needed and you'll step up to put out fires when they (inevitably) pop up. You thrive under high pressure situations and enjoy keeping others calm, on task, and on track.
You're curious. You want to understand how things work. You value interesting things, especially outside your discipline. You like teaching others and constantly learning. You read and question things.
You're a good communicator. You can articulate questions and answers. Get to the point without all the fluff. Easy going individual that isn't afraid to speak up.
You have good values. You enjoy hanging out with your teammates, make the workplace more fun for everyone, and care about doing the right thing.
The Assistant Controller will help the finance team and the co-controllers with various tasks associated with month end close and financial reporting.
Accounting Functions

Preparation of revenue, expenses, and digital asset for month end close
Preparation and development of work papers for Lending and Staking products
Understanding of intercompany activities (multiple subsidiaries)
Create and maintain reconciliation processes (Bank, payroll, credit card, etc)
Cross-review of workpapers for all entities
Enter vendor invoices into AP system & ensure accurate GL account mapping/reporting
Create invoices for subscription services and update tracker accordingly

Finance Functions

Preparation of consolidated financial statements
Assist in creation of weekly cash flow report & runway projections
Track expenses from 1x items
Propose process and efficiency improvement as needed
Ad-hoc projects as needed

Audit & Tax support

Work with the co-controllers to lead the audits of multiple entities
Preparation of proper audit documentation and tax documentation
Preparation of technical accounting memos as needed
Build and maintain relationships with accounting firms (to become main point of contact over time)
Most importantly, you'll be an owner. We believe in hiring smart people and giving them as much responsibility as they can handle. We like to help you push yourself to new levels.
Experience
3-6 years experience working in senior accountant role(s)
Public accounting experience is a plus
4-year Accounting, Finance, Economics, or similar degree
NetSuite experience / power user
CPA is a huge plus
Crypto experience is a plus but not required
Salary Range: $100,000—$150,000 USD