Engineer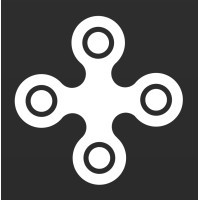 Nexus Mutual
Job Functions:
Software Engineering
Employment Types:
Full-time
Nexus Mutual is the market leader of decentralised insurance, building an on-chain market for risks in both DeFi and CeFi. Learn more about us here: Twitter, Discord, Github.
We are hiring engineers for multiple positions (smart contracts, frontend, backend), who can dive in and contribute to our growing team in scaling the Nexus Mutual protocol.
Responsibilities
Design, develop, test, deploy, maintain the core Nexus Mutual protocol and/or UI.
Provide technical support to 3rd parties integrating with the protocol.
Have fun. Be optimistic. WAGMI.
The ideal candidate(s)
Experienced with (some of) our stack: Solidity, Hardhat, React.JS, Ethers.JS, Node.JS, IPFS. Bonus points for expertise or interest in tokenomics, game theory, L2s.
Keen eye for security.
Obsessed with clean code.
Passionate about crypto, DeFi and Ethereum.
Self-motivated and eager to keep up with the fast pace of a small, remote startup team.
Willing to learn, grow and have product ownership.
Additional information
This is a full time, remote position, working with an international team based in Europe. We prefer candidates on a similar timezone, but are willing to make an exception for the right candidate.
We offer competitive compensation and benefits.