Mid Frontend Developer at RedStone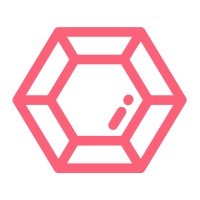 RedStone
Software Engineering · Full-time
Remote
Posted on Wednesday, July 27, 2022
RedStone is a quickly growing blockchain startup, building two products: a new generation of Blockchain Oracles and Warp - a data-processing Smart Contract layer on top of the Arweave data storage chain.
Expectations
At least 2 years of professional experience as a Frontend Software Developer
Good knowledge of Javascript (ES6+), Typescript,
Good knowledge of HTML, CSS (SASS)
Experience with Vue.js
Experience with web bundlers (esbuild, webpack, rollup, etc.)
Experience with version control systems (git)
Very good spoken and written English
Bonus points for
Experience in blockchain and Web 3.0 related technologies
Experience with React
Basic experience with node.js
Responsibilities
Recruitment
Initial call with the team
Take-home coding challenge
Decision
What we offer
We are not building another memecoin or NFT project. Our goal is to significantly improve core blockchain infrastructure and bring real value to the blockchain space. In joining us you will enter a rapidly growing ecosystem and take, what is called by former Google, Meta, and Amazon devs, a once-in-generation opportunity.
Attractive salary (​​adequate to skills and experience) + token allocation (our valuation went 10x in past 8 months, now it's $55M)
Remote work with a flexible work schedule
Office space / Coworking subscription
Conferences and offsite events
Opportunity to be up-to-date with trends and newest Web3 Concepts
Paid vacation even on B2B agreement
Work equipment
Links