Marketing & Twitter Manager at Warp Contracts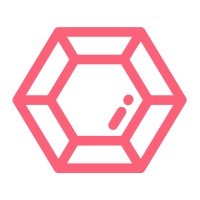 RedStone
Full-time, Part-time
Remote
Posted on Thursday, July 28, 2022
RedStone is a quickly growing blockchain startup, building two products: a new implementation of data-driven smart contracts built on top of the Arweave data storage chain called Warp Contracts and the next generation of Blockchain Oracles.
Warp is a major expansion of Arweave's SmartWeave protocol. It enables scalable and feature-rich smart contract applications for Arweave builders and creators, and ultimately also for the whole DeFi ecosystem.
We stay in close cooperation with the Arweave team and want to gain more exposure to the Arweave ecosystem. That is why we are looking for a genuine aficionado to help us thrive in that field.
The team
Today the Warp & RedStone team consists of 8 strong players with experience in both traditional Software companies (like Google) and Blockchain projects (like Open Zeppelin).
What You'll Do
Create and execute marketing & brand awareness strategies for Warp Contracts using multiple channels like Twitter, Reddit, Telegram, Discord;
Spearhead educational and community initiatives to grow Warp's users and network participants, like Warp Academy;
Develop and implement creative activities, marketing, methodologies and processes to drive overall ecosystem excellence, like AMAs, Twitter Spaces, Podcasts;
Organize online and offline events or any other activities that involve ecosystem participation;
Work with external product, business, marketing and community teams to build a thriving ecosystem;
Optimize existing content generation and add new types of marketing content, such as website content, blog posts, newsletters;
Develop and execute community onboarding and retention programs, engage in community building activities;
Generate, edit, publish and share engaging content daily (e.g. original text, photos, videos and news).
Skills You'll Need:
Good knowledge and true interest in the Arweave ecosystem.
At least 1 year of experience in marketing and / or social media management;
A love of DeFi & Web3 and a strong blockchain understanding;
Excellent communication and writing skills with attention to detail;
Ability to work independently in a fast-paced, remote and global team;
An intermediate understanding of technical crypto terminology and components is preferred, at minimum knowledge about decentralized applications (dApps);
Fluency in written and spoken English skills.
Nice to haves:
Experience with Content Marketing and running Social Media Marketing campaigns;
Highly analytical with excellent problem-solving skills;
Intermediate Excel abilities and understanding of graphic design applications;
Strong interpersonal and relationship-building skills;
Strong organizational skills and ability to coordinate efforts and operations between many stakeholders;
Leadership abilities and a self-starter, with proven experience managing projects and/or other planning-related duties;
What we offer
We are not building another memecoin or NFT project. Our goal is to significantly improve core blockchain infrastructure and bring real value to the blockchain space. In joining us you will enter a rapidly growing ecosystem and take, what is called by former Google, Meta, and Amazon devs, a once-in-generation opportunity.
Attractive salary (​​adequate to skills and experience);
Stability for years (we've recently closed our Seed round);
Remote work with a flexible work schedule;
Office space (Warsaw) / Co-working subscription;
Conferences and offsite events;
An opportunity to promote a product that is useful for developers and solves a real and existing problem;
Real influence on marketing strategy and the opportunity to play a key role in the team;
Valuable experience that may be used in building your own startups in future;
Work with cutting-edge technologies (blockchain, oracles, DeFi, Smart Contracts);
Opportunity to be up-to-date with trends and newest Web3 Concepts;
Paid vacation even on B2B agreement;
Top-level work equipment (MacBooks).
Find out more about us and join our team on a great adventure!