Senior Manager Engineering, Liquidity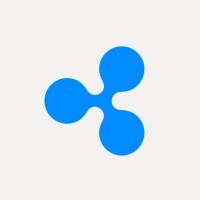 Ripple
Administration, Software Engineering
London, UK
Posted on Tuesday, February 7, 2023
At Ripple, we're building a world where value moves like information does today. It's big, it's bold, and we're already doing it. Through our crypto solutions for financial institutions, businesses, governments and developers, we are improving the global financial system and creating greater economic fairness and opportunity for more people, in more places around the world. And we get to do the best work of our career and grow our skills surrounded by colleagues who have our backs.
If you're ready to see your impact and unlock incredible career growth opportunities, join us, and build real world value.
Ripple's mission is to enable payments every way, everywhere for everyone. We believe connecting traditional financial entities like banks, payment providers and corporations with emerging blockchain technologies and users is the path to an open, decentralized, and more inclusive financial future. This Internet of Value gives any internet-enabled person, application or device access to financial services that are transparent, fast, reliable, and cheap. Delivering this vision is a challenge of massive scale spanning $155 trillion in annual cross border fiat payments and the $1.5 trillion market of digital assets that has grown 10X in the last year.
We are looking for a senior manager to join our teams charged with delivering best-in-class liquidity in a cost effective manner to Ripple's customers. You will mentor, lead and grow the team responsible for liquidity and trading platforms that power Ripple's payments and crypto liquidity products. The team is responsible for the planning and execution systems that enable price discovery for the long-tail of crypto assets and tokens via a globally distributed, highly performant trading platform. Ideal candidates will have a track record of leadership and technical excellence in designing and delivering reliable global-scale quantitative electronic market making systems. You will be a hands-on leader, diving deep to set the right goals, set the technical direction and deliver results in an incremental manner without sacrificing a long-term vision. You must be passionate about inventing and delivering customer-focused solutions to ambitious and ambiguous challenges.
WHAT YOU'LL DO:
Provide technical leadership for our algorithmic market making systems

Own and deliver your roadmap while driving technical and operational excellence

Be a program owner, responsible for business outcomes and technological innovation

Mentor and guide the professional and technical development of your team

Instill a spirit of continuous improvement in the team's inventions and processes so we can rapidly deliver innovations for customers
WHAT WE'RE LOOKING FOR:
Degree in computer science or other quantitative field; masters or PhD preferred

10+ years of experience in software development

3+ years of experience managing engineering teams

Track record of building, growing, and leading high performing engineering teams.

Experience delivering quantitative, algorithmic market making systems, encompassing pricing, risk management and low latency execution systems.

Excellent written and verbal communication skills, demonstrated through experience working with technical and non-technical teams

Thrive on autonomy and responsibility.

Track record of recruiting and mentoring world-class teams
---
WHO WE ARE:
Do Your Best Work
The opportunity to build in a fast-paced start-up environment with experienced industry leaders

A learning environment where you can dive deep into the latest technologies and make an impact. A professional development budget to support other modes of learning.

Thrive in an environment where no matter what race, ethnicity, gender, origin, or culture they identify with, every employee is a respected, valued, and empowered part of the team.

Ripple is Flexible First: you have the option to work from home, from our offices, or a combination of the two around our centers of gravity (15 global offices).

Weekly all-company meeting - business updates and ask me anything style discussion with our Leadership Team

We come together for moments that matter which include team offsites, team bonding activities, happy hours and more!
Take Control of Your Finances
Competitive salary, bonuses, and equity

Competitive benefits that cover physical and mental healthcare, retirement, family forming, and family support

Employee giving match

Mobile phone stipend
Take Care of Yourself
Twice a quarter R&R days so you can rest and recharge

Generous wellness reimbursement and weekly onsite & virtual programming

Generous vacation policy - work with your manager to take time off when you need it

Industry-leading parental leave policies. Family planning benefits.

Catered lunches, fully-stocked kitchens with premium snacks/beverages, and plenty of fun events
Benefits listed above are for full-time employees.
---
Ripple is an Equal Opportunity Employer. We're committed to building a diverse and inclusive team. We do not discriminate against qualified employees or applicants because of race, color, religion, gender identity, sex, sexual identity, pregnancy, national origin, ancestry, citizenship, age, marital status, physical disability, mental disability, medical condition, military status, or any other characteristic protected by local law or ordinance.