Data Analyst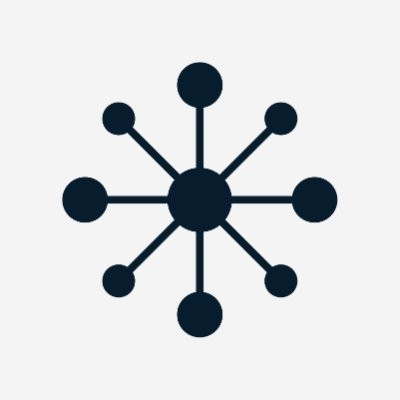 TRM Labs
IT, Data Science
South America
Posted on Tuesday, October 10, 2023
At TRM, we're on a mission to build a safer financial system for billions of people around the world. Our next-generation platform, which combines threat intelligence with machine learning, enables financial institutions and governments to detect cryptocurrency fraud and financial crime at an unprecedented scale.
The impact you'll have here:
Develop heuristics, custom models, algorithms, and visualizations that will be consumed by former FBI, Secret Service, and Europol agents and analysts to detect new threat vectors unique to cryptocurrencies and blockchains
Work independently to research, test hypotheses, trace through blockchains, drive the conclusions on the suspect activities as needed.
Collaborate with engineers and other scientists to design algorithms to analyze complex data structures inherent to cryptocurrencies and blockchains. This will involve working with distributed ledger technologies, cryptographic protocols, and transactional data to uncover suspicious activities.
Create interactive visualizations that allow law enforcement agencies to explore and understand complex blockchain data easily. These visualizations will enable investigators to navigate through the data effectively and identify key insights related to potential fraud and financial crime.
You will communicate your findings and insights effectively to both technical and non-technical stakeholders.
You will stay up to date with the latest developments in the field of blockchain technology, cryptocurrencies, and financial crime. This will involve continuous learning, attending conferences, and exploring research papers to incorporate cutting-edge techniques into your work.
Develop your skills through exceptional training as well as frequent coaching and mentoring from/to colleagues
Establish best practices and statistical rigor around data-driven decision-making
What we're looking for:
You have 3+ years of experience working in an analytical role.
Your academic background is in a quantitative field such as Computer Science, Statistics, Engineering, Economics or Physics. Advanced degree preferred.
You have a working knowledge of relational databases, (e.g. SQL)
You have a high tolerance for ambiguity. You find a way through. You are curious.
You have proven experience with at least one programming language (Python preferred) and are comfortable developing code in a team environment (e.g. git, notebooks, testing).
You think about data in terms of statistical distributions and have a big enough analytics toolbox to know how to find patterns in data and identify targets for performance
You are delivery-oriented, able to lead and execute modeling efforts from start to finish
You have excellent verbal and written communication skills and experience in influencing decisions with information.
The TRM way
We define high-impact targets through customer centricity, prioritization, and adaptability.
We execute efficiently to achieve our goals through good judgment, velocity, and humility.
We elevate our team's performance through integrity, apprenticeship, and positivity.
Why TRM Labs
Join a mission-driven company that's building a safer financial system for billions of people.
Do meaningful work alongside a bright and humble team.
Develop world-class products that are trusted by leading institutions and agencies.
Tackle novel challenges in blockchain, data science, and threat intelligence.
We've raised $150M from JPMorgan Chase, Visa, PayPal, Tiger Global, Bessemer, among others.
Enjoy a remote-first workplace with hubs in San Francisco, Washington, DC, and London.
Employee Benefits
Remote-first work environment, with optional in-person offices
Regular team off-sites and retreats
Competitive salaries and stock options
Premium health, dental, and vision insurance
FSA, HSA ,and 401K programs
Life & disability coverage
Generous paid time for vacation, volunteering, sick leave, and parental leave
Fitness, co-working, and home office reimbursements
Fertility, professional coaching, and mental health resources
We encourage you to reach out even if your experience doesn't precisely match the job description. Do not worry about picking exactly the right job; we can always explore other options after starting the conversation. Your passion and interests will set you apart, especially if your background or career is unconventional. Join us!