Global Investigator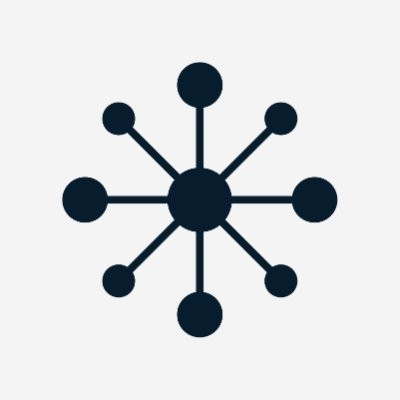 TRM Labs
Washington, DC, USA
Posted on Wednesday, October 18, 2023
At TRM, we're on a mission to build a safer financial system for billions of people around the world. Our next-generation platform, which combines threat intelligence with machine learning, enables financial institutions and governments to detect cryptocurrency fraud and financial crime at an unprecedented scale.
As a member of the Global Investigations Team, you will conduct ad hoc investigations, time sensitive blockchain analysis for our partners, and develop solutions that allow TRM to scale rapidly and effectively. You will collaborate with an experienced team of blockchain intelligence experts, engineers, and data scientists to deliver cutting-edge support to TRM's clients.
The impact you'll have here:
Investigate complex cases involving phishing, blockchain exploits, hacks, terrorism finance, account take overs (ATOs), money laundering, sim swaps, ransomware and other activity associated with illicit use of blockchain technology.
Produce insightful reports and deliver them both in writing and in briefings to TRM's customers.
Conduct long-term research on key categories of crime on the blockchain, and turn this research into valuable intelligence.
Conduct sensitive and complex investigations for TRM partners.
Proactively identify, build and manage relationships with industry partners to add new sources of attribution to TRMs pipeline at scale.
What we're looking for:
Practical experience with virtual currencies and blockchain analysis is a plus; excitement to learn about these topics is essential.
Experience as an investigator or analyst - either private or public sector; preferably at least 3-5 years combined experience.
U.S. Government Security Clearance (preferred but not required).
Experience briefing senior leaders within your organization.
Experience structuring problems and identifying the most critical issues to prioritize.
Exceptional and consistent attention to detail.
Ability to communicate complex ideas effectively for technical and non-technical audiences, both verbally and in writing.
Comfort operating in a fast-paced environment where priorities can change quickly.
Ability to work collaboratively in a cross-functional team and with people at all levels in an organization.
Commitment to supporting teammates and helping them accomplish their missions.
Please note; this role is NOT remote (at least 50% onsite requirement)
The TRM way
We define high-impact targets through customer centricity, prioritization, and adaptability.
We execute efficiently to achieve our goals through good judgment, velocity, and humility.
We elevate our team's performance through integrity, apprenticeship, and positivity.
Why TRM Labs
Join a mission-driven company that's building a safer financial system for billions of people.
Do meaningful work alongside a bright and humble team.
Develop world-class products that are trusted by leading institutions and agencies.
Tackle novel challenges in blockchain, data science, and threat intelligence.
We've raised $150M from JPMorgan Chase, Visa, PayPal, Tiger Global, Bessemer, among others.
Enjoy a remote-first workplace with hubs in San Francisco, Washington, DC, and London.
Employee Benefits
Remote-first work environment, with optional in-person offices
Regular team off-sites and retreats
Competitive salaries and stock options
Premium health, dental, and vision insurance
FSA, HSA ,and 401K programs
Life & disability coverage
Generous paid time for vacation, volunteering, sick leave, and parental leave
Fitness, co-working, and home office reimbursements
Fertility, professional coaching, and mental health resources
We encourage you to reach out even if your experience doesn't precisely match the job description. Do not worry about picking exactly the right job; we can always explore other options after starting the conversation. Your passion and interests will set you apart, especially if your background or career is unconventional. Join us!