Staff Software Engineer, Database Infrastructure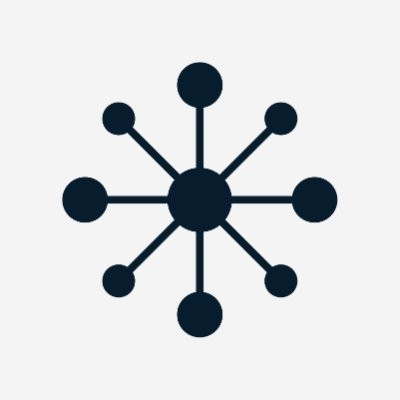 TRM Labs
Software Engineering, Other Engineering
Remote
Posted on Friday, October 20, 2023
At TRM, we're on a mission to build a safer financial system for billions of people around the world. Our next-generation platform, which combines threat intelligence with machine learning, enables financial institutions and governments to detect cryptocurrency fraud and financial crime at an unprecedented scale.
The Data Platform team collaborates with an experienced group of data scientists, engineers, and product managers to build highly available and scalable data infrastructure for TRM's products and services. As a Staff Database Infrastructure Engineer on the Data Platform team, you will be responsible for executing mission-critical systems and data services that analyze blockchain transaction activity at petabyte scale, and ultimately work to build a safer financial system for billions of people.
The impact you'll have here:
Regularly review and analyze the current codebase to detect performance bottlenecks and anti-patterns that can hinder application scalability.
Design and implement prototype solutions to address identified issues. These prototypes should be able to serve as benchmarks for broader application performance improvements.
Work closely with the Data Product Team to share findings, solutions, and recommendations. Evangelize the importance of performance optimization within the team, ensuring alignment on best practices and solutions.
Maintain detailed records of identified issues and solutions, creating a knowledge base that can assist current and future team members.
Evaluate the current state of the Petabyte Scale Postgres on the EC2 Cluster, including configurations, data structures, and dependencies.
What we're looking for:
Bachelor's degree (or equivalent) in Computer Science or related field;
8+ years of experience;
Ability to write complex SQL queries;
Strong skills in one or more programming languages;

Knowledge of RDBMS Architectures;

Familiarity with database profiling tools specific to the RDBMS (SQL Server Profiler, Oracle's AWR, or MySQL's Performance Schema);
Experience with ORM tools (Hibernate, Entity Framework, or Sequelize);
Knowledge of normalization and denormalization techniques.
About TRM's Engineering Levels:
Engineer: Responsible for helping to define project milestones and executing small decision decisions independently with the appropriate tradeoffs between simplicity, readability, and performance. Provides mentorship to junior engineers, and enhances operational excellence through tech debt reduction and knowledge sharing.
Senior Engineer: Successfully designs and documents system improvements and features for an OKR/project from the ground up. Consistently delivers efficient and reusable systems, optimizes team throughput with appropriate tradeoffs, mentors team members, and enhances cross-team collaboration through documentation and knowledge sharing.
Staff Engineer: Drives scoping and execution of one or more OKRs/projects that impact multiple teams. Partners with stakeholders to set the team vision and technical roadmaps for one or more products. Is a role model and mentor to the entire engineering organization. Ensures system health and quality with operational reviews, testing strategies, and monitoring rigor.
The following represents the expected range of compensation for this role:
The estimated base salary range for this role is $213,000 - $230,000.
Additionally, this role may be eligible to participate in TRM's equity plan.
Please note – we factor in the different costs for geographies outside the United States.
The TRM way
We define high-impact targets through customer centricity, prioritization, and adaptability.
We execute efficiently to achieve our goals through good judgment, velocity, and humility.
We elevate our team's performance through integrity, apprenticeship, and positivity.
Why TRM Labs
Join a mission-driven company that's building a safer financial system for billions of people.
Do meaningful work alongside a bright and humble team.
Develop world-class products that are trusted by leading institutions and agencies.
Tackle novel challenges in blockchain, data science, and threat intelligence.
We've raised $150M from JPMorgan Chase, Visa, PayPal, Tiger Global, Bessemer, among others.
Enjoy a remote-first workplace with hubs in San Francisco, Washington, DC, and London.
Employee Benefits
Remote-first work environment, with optional in-person offices
Regular team off-sites and retreats
Competitive salaries and stock options
Premium health, dental, and vision insurance
FSA, HSA ,and 401K programs
Life & disability coverage
Generous paid time for vacation, volunteering, sick leave, and parental leave
Fitness, co-working, and home office reimbursements
Fertility, professional coaching, and mental health resources
We encourage you to reach out even if your experience doesn't precisely match the job description. Do not worry about picking exactly the right job; we can always explore other options after starting the conversation. Your passion and interests will set you apart, especially if your background or career is unconventional. Join us!